I am NOT Bacon
'I am NOT Bacon!'
....Reach out to the little people in your life!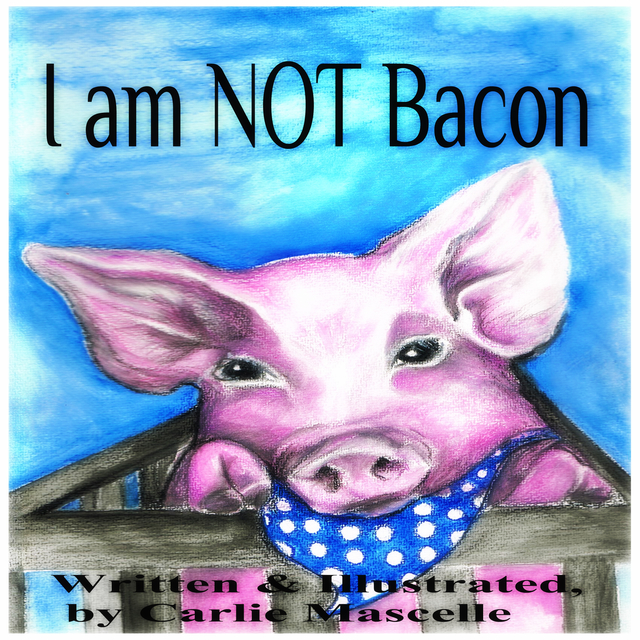 Let 'Pedro' (the main character of this book!) an inquisitive and curious little boy pig, take you on his heart-rendering journey of growing up in a factory farm, and his quest to find out what happened to his Mumma and Aunty pigs - with a mission of absolute determination to find a way to make the humans understand, that pigs think and feel just as they do!
Written in a quirky and light-hearted way, but with a powerful message to captivate the hearts of both children and parents alike, and to educate future generations about the importance of compassion towards animals!
All proceeds from the book, will go toward future animal rights books in the series!
Books cost: 18.00 (plus $3.50 postage within New Zealand)
International orders: $18.00 (plus $5 postage)
(Please expect books within 12 days of ordering)
PLEASE SEE BELOW FOR VARIOUS PAYMENT OPTIONS:
Payments can be made directly online to:
Kiwibank
Stonewall Productions: 38 9005 0912130 01
Reference: I am not Bacon
Or cheques may be sent to:
Stonewall Productions:
'I am Not Bacon'
60 Turner Drive,
Rotorua
New Zealand
ALL NEW ZEALAND BANKS
NEW ZEALAND OR INTERNATIONAL ORDERS